Harmony Education Aotearoa 2019
Breaking News: International Coach already confirmed for HEA 2019!
Harmony Education Aotearoa workshops 2019:
Christchurch
MIDDLETON GRANGE SCHOOL
Start: 6pm Friday 22 March
End: 1pm Sunday 24 March
Wellington
EL RANCHO at Waikanae
Start: 6pm Friday 29 March
End: 1pm Sunday 31 March
Affectionately shortened to HEA when we had to rename our former HUNZ weekends to Harmony Education Aotearoa, the change in name hasn't changed the drive of our BHNZ members to attend the best education event of the annual barbershop calendar. In fact, each year attendance is gaining pace as the word spreads what a fantastic educational weekend HEA can be!
Over 120 members attended HEA 2018 in Hamilton and Christchurch and enjoyed attending a range of 21 topics and 3 plenary sessions over 4 streams – all in all 57 teaching sessions taught by world class coaches plus our very own newly certified coaches. Nearly 20 quartets competed in person to qualify for Nationals and we enjoyed a Saturday night show at each venue where everyone showed off their new-found talents. Attendees were also treated to some unforgettable guest performances!
BOOK EARLY!!
Because we know you appreciate being able to plan ahead and apply for financial funding, we can already tell you the dates and venues and announce our confirmed international guest coach for HEA 2019!
After much discussion and reasoning and consideration by your Education Team, and to make it fair on all barbershoppers New Zealand-wide, we have chosen Wellington and Christchurch to hold HEA workshops in 2019. We realise choruses in the upper North Island have had it pretty easy for more than several years now, and we hope that cheap airfares and a very reasonable registration cost will still make your attendance appealing. We have yet to apply some final costings to the budget, but be prepared for an early bird rego of around $130 (not including accommodation).
MIDDLETON GRANGE SCHOOL!
You said you loved our first experience at Middleton Grange School in Christchurch so much this year (and so did we!) that we are already booked to return there in 2019. Put a circle around 22-24 March and plan to arrive at Middleton Grange no later than 6pm Friday 22 March.
EL RANCHO!
You also gave us feedback that you like the 'live-in' experience for the weekend, so we have booked El Rancho at Waikanae once again. Book your flights and other transport NOW to arrive at the venue no later than 6pm Friday 29 March 2019.
QUARTETS
We will be starting with special sessions and a qualifying contest earlier on Friday for you. Please wait for details of your start time on Friday.
Announcing our international specialist coach for HEA 2019!
Kevin Keller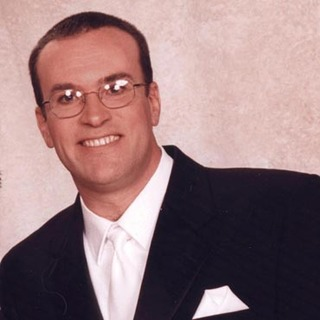 Barbershop Harmony Society

A society member since 1978, Kevin has belonged to several choruses, including the Vocal Majority and Ambassadors of Harmony. Kevin sang baritone with Cheers!, 2003 6th place International Finalists, arranging most of their repertoire. He has sung in numerous other quartets, including the CSD District champions "The EIB Quartet". Kevin is an arranger, with his music being sung by numerous quartets and choruses at all levels. A certified music judge, Kevin served as Music Category Specialist from 2008-2010 and as the Society Contest & Judging Chairman for 2012-2015. He has also served on the Society's Music Publication Committee. Kevin is a popular teacher and coach in District Schools and Top Gun schools across the Society. A certified director, Kevin has directed the Belleville Sounds of Harmony and was an Assistant Director with AoH for many years. Outside of barbershop music, he has performed with the St. Louis Symphony Chorus, The Ohio State Men's Glee Club, and other collegiate ensembles.